Dr. Hussain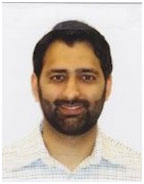 Dr. Kamran Reza Hussain, DPM, is a Podiatry specialist in Rockwall, Texas. He earned his Doctorate degree from Kent State University College of Podiatric Medicine in Cleveland, Ohio.
Having over 9 years of diverse experience, he is dedicated to caring for the foot health of his patients.
Dr. Hussain was awarded the prestigious Austin Flint and John O-Brien Research Symposium Award for his important research of the HyProcure implant for flatfoot deformity. He was also voted the "Best Podiatrist in Rockwall/Rowlett" in 2016 and 2018.