Dr. Arbuckle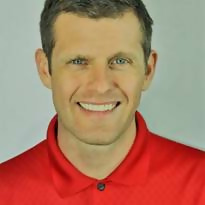 Dr. Keith Arbuckle was inspired to become a Podiatrist by a local podiatrist who was able to help patients so that they could leave the office with their issues addressed right away, often walking out the door pain-free. His biggest passion at work ist to fully understand patient symptoms and finding the best treatment for each individual.
Dr. Arbuckle completed his graduate school locally at Midwestern University in Glendale with a degree in Podiatric Medicine. This was followed by residency training in his hometown of Minneapolis, Minnesota. Then, he completed a one-year fellowship in Chicago. Dr. Arbuckle has also completed research on foot and ankle disorders including bunions and onychomycosis.
In his spare time, he enjoys being out with his family and also loves mountain biking.