Dr. Northrup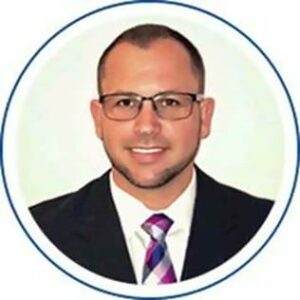 Dr. John Northrup was born in Fort Lauderdale, Florida and spent a significant portion of his adolescent years split between south Florida and St. Augustine, Florida. He is a military veteran who spent 6 years in the United States Navy. He completed his undergraduate studies at Florida International University in Miami, Florida before earning his Doctoral degree from Barry University School of Podiatric Medicine in Miami, Florida.
Dr. Northrup then went on to complete an extensive 3-year surgical residency at Northwest Medical Center in Margate, Florida. At Northwest Medical Center he received comprehensive training in elective and non-elective foot and ankle surgery, reconstructive surgery, sports medicine, and diabetic limb salvage.
Dr. Northrup specializes in conservative and surgical treatment of many conditions of the foot and ankle. He is a member of the American College of Foot and Ankle Surgeon, Florida Podiatric Medical Association and American Podiatric Medical Association.
In his spare time Dr. Northrup enjoys doing crossfit workouts, traveling, and spending time with his family.