Dr. Behrooz Mandanipour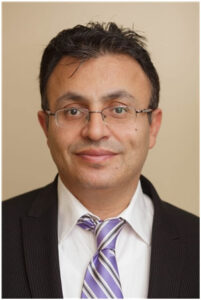 Dr. Behrooz Mandanipour is a specialist in podiatric medicine in New York City with over 16 years of experience. He graduated with honors for his Bachelor's degree in Biology and Pre-Medical Sciences at Yeshiva University in Long Island. He received his Master's degree in Molecular Biology and completed medical training in New York College of Podiatric Medicine. He graduated magna cum laude, under the tutelage of nationally recognized foot and ankle surgeons.
Dr. Mandanipour is affiliated with New York Hospital of Queens and Wyckoff Heights Medical Center. He is highly trained in both conservative and surgical treatment of the foot.