Dr. Kapadwala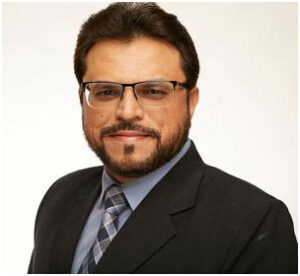 Dr. Imitiyaz Kapadwala is a podiatric surgeon Board Certified by the American Board of Foot & Ankle Surgery and has been in practice for over 20years. He earned his Bachelor of Arts in Biological Sciences, with honors, from New York University in 1992, graduated Magna Cum Laude from his four year medical training at New York College of Podiatric Medicine, and completed his residency in Podiatric Surgery at Wyckoff Heights Medical Center in 1998.
Dr. Kapadwala is a Clinical Instructor of Podiatry at the hospital podiatric surgical residency program in the Department of Surgery at Wyckoff Heights Medical Center. He is also a member of American Podiatric Medical Association, New York State Podiatric Medical Association, and American Society of Podiatric Surgeons.
Dr. Kapadwala is trained in foot and ankle reconstructive surgery, treatment of diabetes related wounds, sports medicine injuries as well as non-surgical treatment of foot and ankle disorders. His hands-on and personalized approach to patient care sets him apart from other podiatrists in the Tri-state area. His goals are to provide patients with the fastest possible recovery, minimum discomfort, and return to normal function.