Dr. Dennis Grandy
graduated from the California College of Podiatric Medicine in 1984 located in San Francisco, CA. In 1993 he became Board Certified with the American Board of Podiatric Medicine. One of many achievements that Dr. Grandy holds is working close with numerous of athletes during the 1984 Olympics helping the athletes treat many foot problems such as the ingrown nails and many other athletic foot injuries. Since graduating Podiatry School Dr. Grandy has been helping his patients from the Sacramento and Davis area overcoming athletic injuries, diabetic foot care and children's foot problems. On average, Dr. Grandy sees multiple cases of ingrown nail patients and helps them relieve their pain weekly. One of the biggest passions of Dr. Grandy is to relieve patients of their foot problems.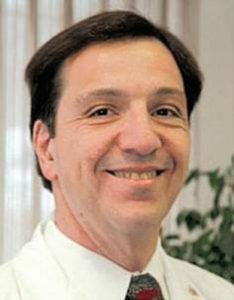 Dr. Travisano
is from Long Island, New York where he performed his undergraduate studies at New York Institute of Technology receiving his Bachelor of Science degree in Life Sciences summa cum laude in 1974. Dr. Travisano is board certified to the American Board of Podiatric Surgery and is a member of the American Podiatric Medical Association as well as its affiliates, the Missouri and St. Louis Podiatric Medical Associations
Dr. Anjala Kanda
is currently in practice in Tustin, CA. She was raised in Southern California and completed her undergraduate college at Cal State University, Long Beach where she received a Bachelor of Science Degree in Biology and Chemistry. Dr. Kanda is currently an Associate of the American College of Foot and Ankle Surgeons. She is an attending physician and clinical instructor for the Lakewood Regional Medical Center Residency program and the Irvine Multi-Specialty Sports Medicine
Dr. William A Limperis
is passionate at helping patients relieve pain in their feet. Currently, Dr. William A Limperis specializes in podiatry in Fort Lauderdale area and has over 17 years of experience in the field of medicine. He graduated from Barry University School Podiatric Medicine with his medical degree in 2001.